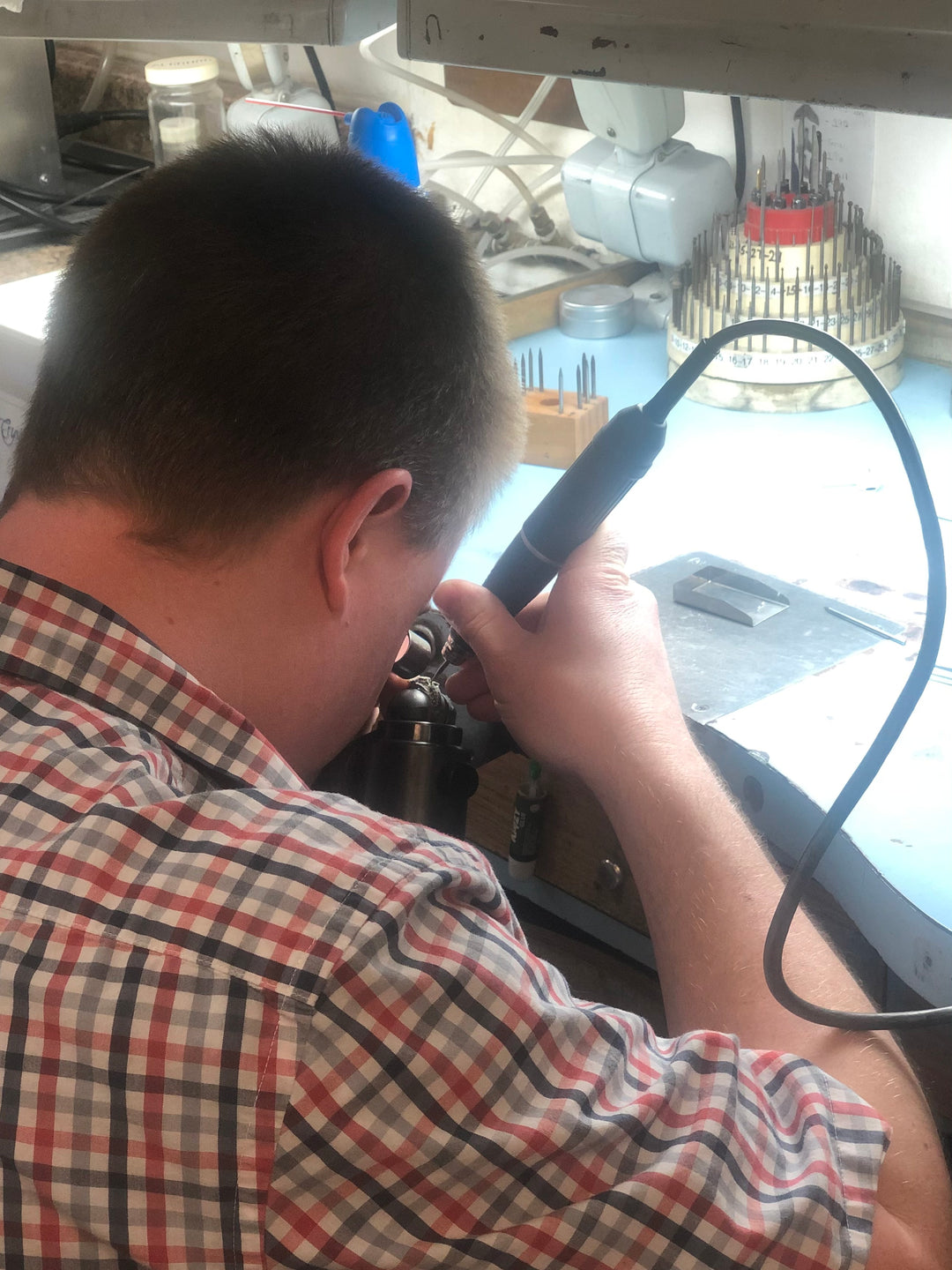 Receive a complementary cleaning and inspection for all your precious treasures. We services all items whether purchased here or not - No Appointment Needed.
FAQ's
-During inspection we will clean and check all your stones and settings for any recommended, dire, or future repairs.
-Entrusting your pieces can be the hardest thing! Especially with your priceless positions. Rest assured your pieces will be in good hands with over 30+ years of experience. Our professional jewelers will take care of all your repair needs and nothing is too big or too small.
-Repair warranty? All repairs come with a 1 year guarantee. If your are unsatisfied in any way just bring it back in. We pride ourselves in making sure our customers receive the best quality care and service. 
-Repair Time? Each repair is unique to the piece and some require special ordered parts, but we work hard on getting your items back to you as soon as possible. Average repair times range from 3-7 business days with some special orders running longer.
-Can all rings be sized? Most rings are made to be sized up or down 2-3 sizes the original size. Some rings with inlays, special stone settings, or intricate metal designs are not made to be sized. We recommend bringing in any rings in question for a sizing inspection, or contacting us about having a ring made to size order.
-Can non precious metals be repaired? Non-precious metal such as stainless steel, tungsten, titanium, cobalt, etc. cannot be resized or soldered.
-What metals can be repaired? We repair and work with all precious metals such as Gold, Silver, and Platinum.
-Are all repairs done in store? Yes, repairs are done in house so your piece(s) never leave our store. If for any reason we do need to outsource a repair you will be notified of the situation prior to your piece being sent out.
-Do you repair watches? We do most watch battery changes and watch band adjustments. We do not however repair movements, crowns, or crystals.
-Custom Design? Yes we do custom design work and you can set a appointment to meet with one of our custom designers (haley.barker@hawkesandco.com or James@jameshawkesdesigns.com)to bring any and all your dream designs to fruition.