Hawkes & Co
Jewelry Repairs
All repairs (and custom jewelry) are done in our shop, by one of our highly trained jewelers. Don't believe us? Bring in a repair and see for yourself!
Custom Jewelry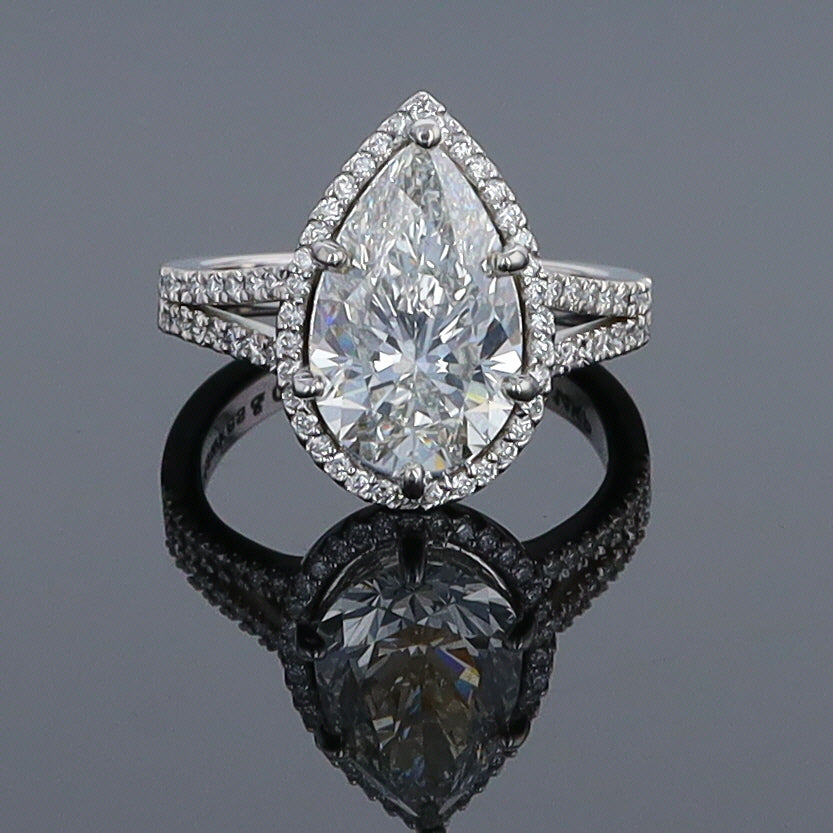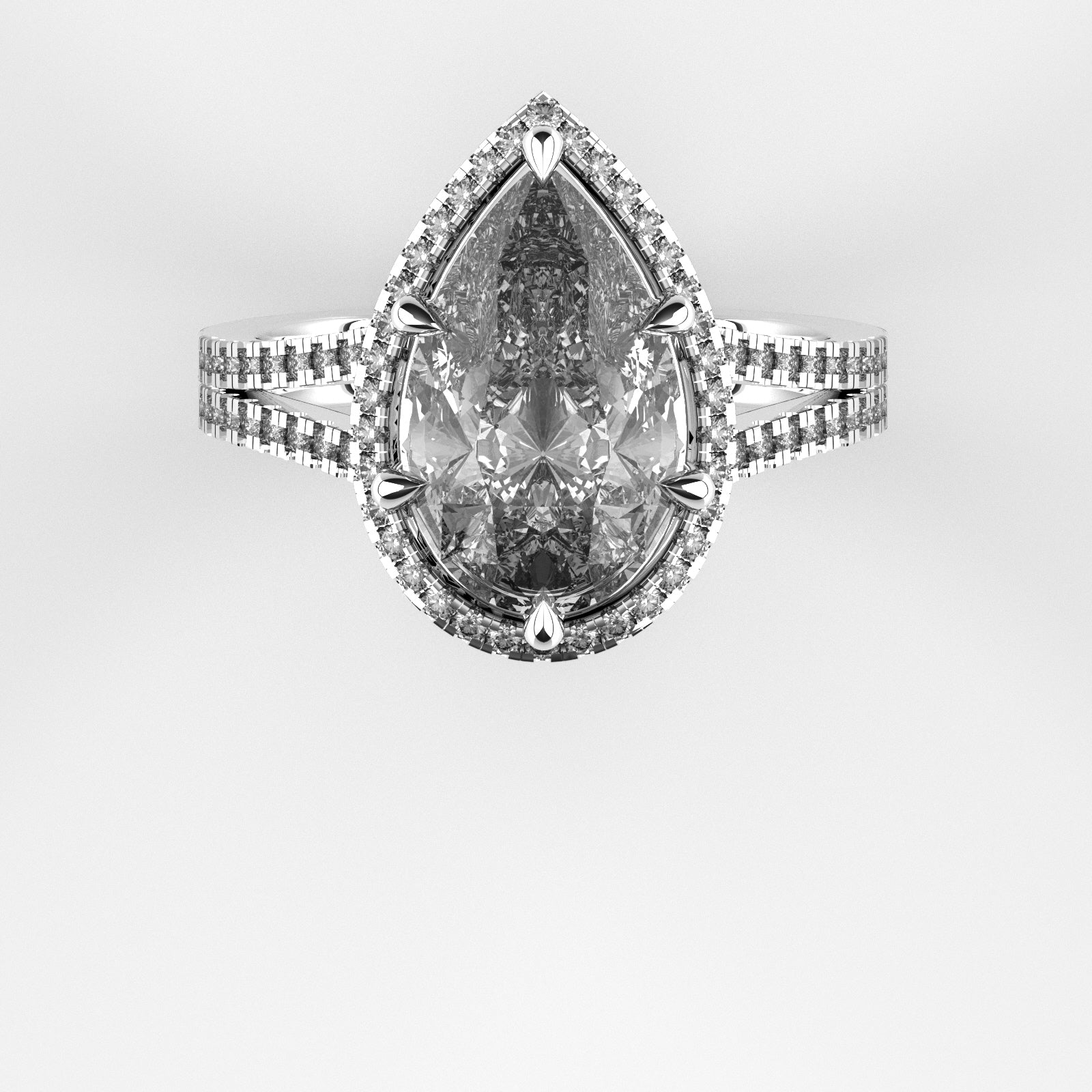 hawkes & co
Haley
Haley is the head jewelry designer for Hawkes & Co, helping customers bring their own unique tastes into custom jewelry design and building the in-house stock. She has been working in the jewelry business since 2014 and became the designer for Hawkes & Co in 2019.
James Hawkes Designs
James
After starting this company in 1984, James has built Hawkes & Co into what it is today. He has established his own designer line of in-house jewelry known as James Hawkes Designs best known for gold quartz inlays, but still occasionally works on custom customer designs.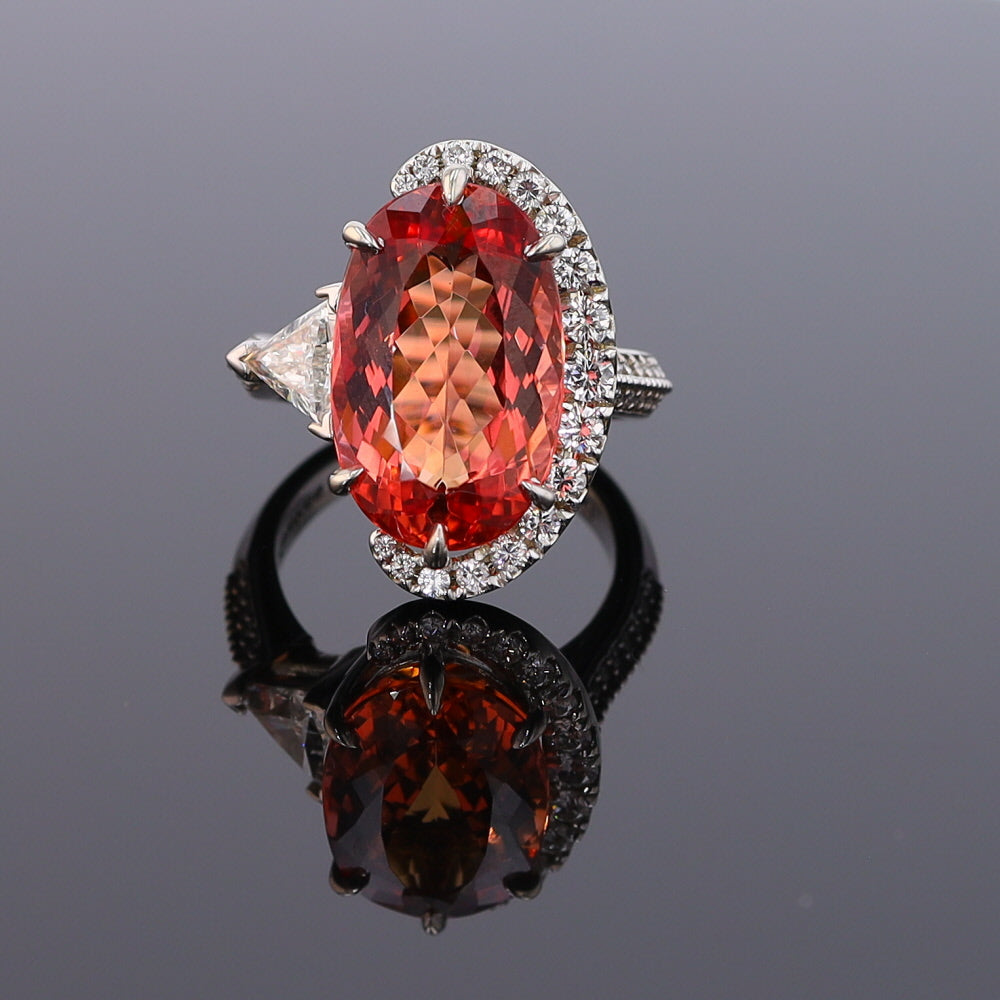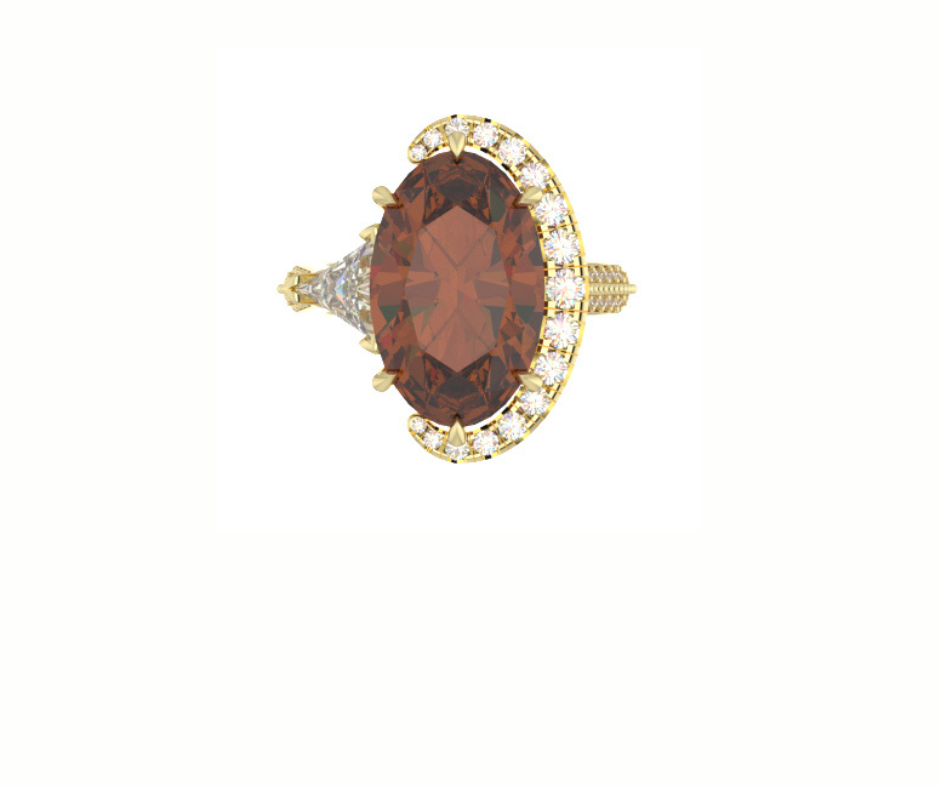 In case you don't believe us
★★★★★

Best jewelers in town. Love yall
★★★★★

Highly recommended. Made our dream custom wedding set for us. Dan is a jewelry wiz.
★★★★★

Beautiful jewelry, fantastic service
★★★★★

Add customer reviews and testimonials to showcase your store's happy customers.
TikTok
Tom 🧝🏻‍♂️
Tom has been expertly crafting jewelry since 1999. He specializes in hand crafting custom designs, bringing customer's own unique imagination and ideas into the real world no matter the challenge.
Tom is also the master jeweler featured in our social media and video content.
Specialties: Custom designs, In-house stock, repairs & refurbishment.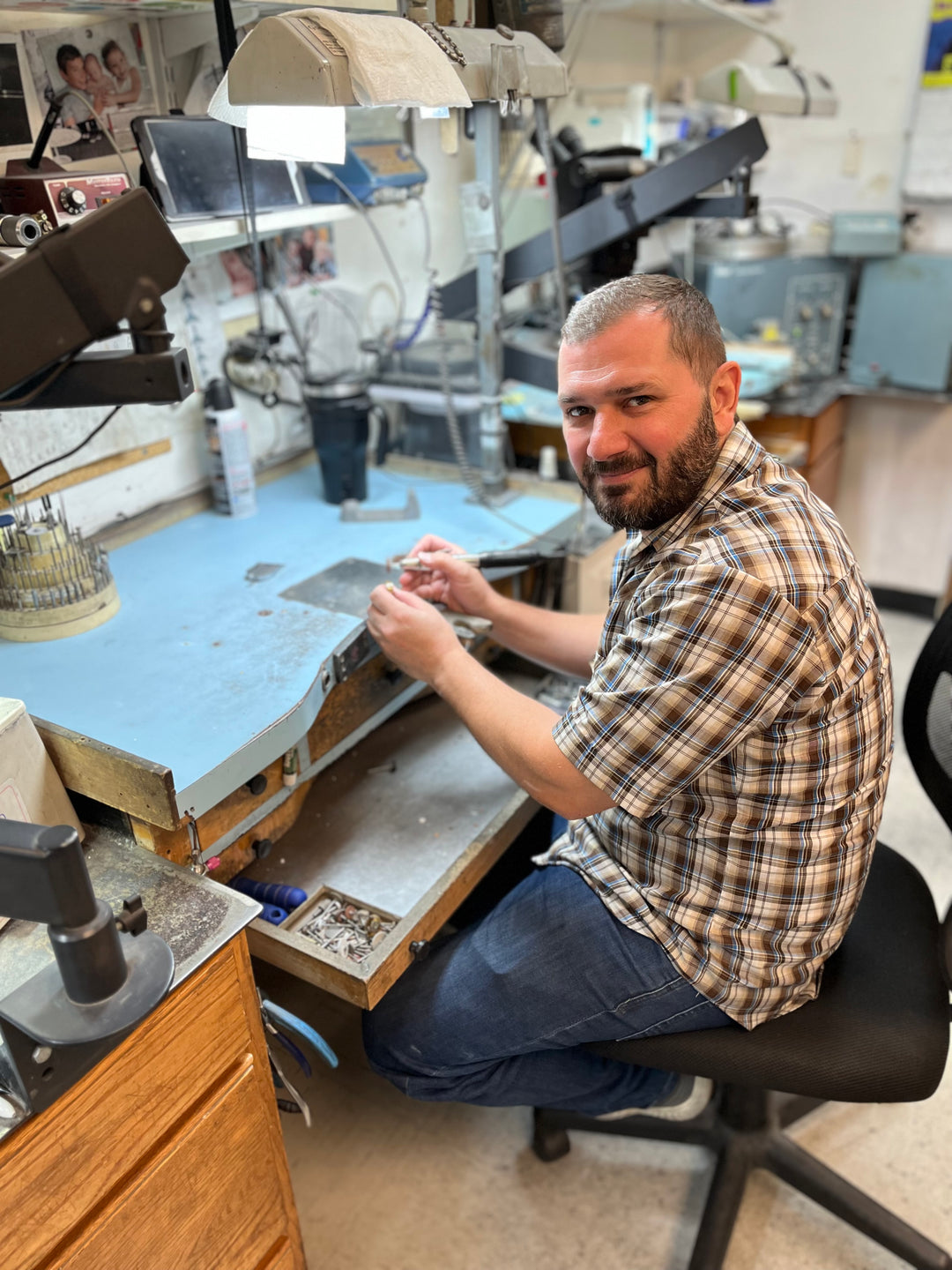 Cryptid lover
Dan 👣
Dan specializes in making our in-house line jewelry, repairs, and refurbishing. He has been a jeweler since 2003...
A warm hearted jeweler who believes in sasquatch as much as equality.
Specialties: In-house stock, repairs, refurbishments, custom designs
Jossalyn 👻
Jossalyn has been a dedicated jeweler since 2019, bringing a keen eye for detail to the hawkes & Co team. Her main focuses is on refurbishments and repairs leaning a hand to in-house production as needed.
Specialties: Repairs & Refurbishment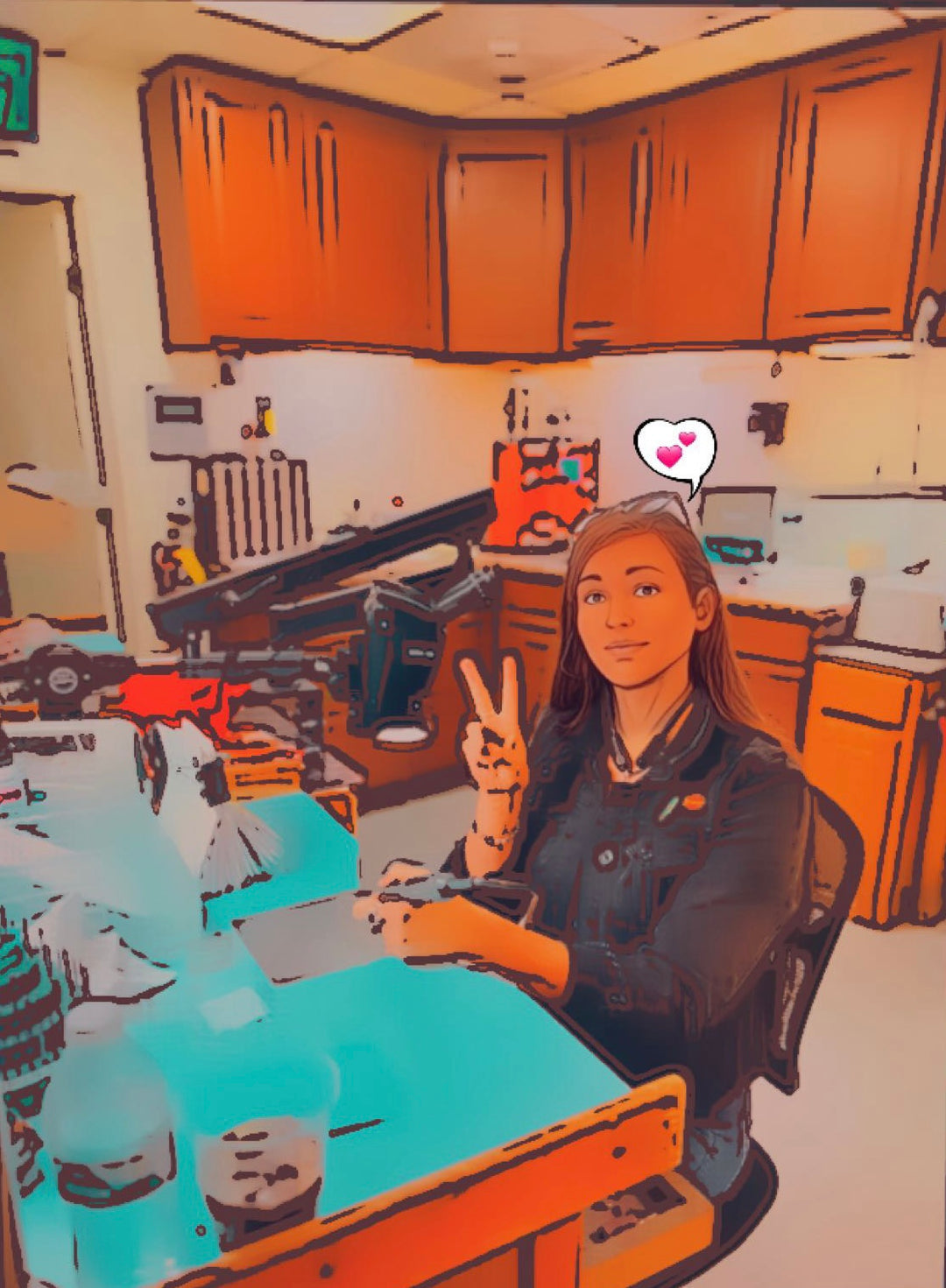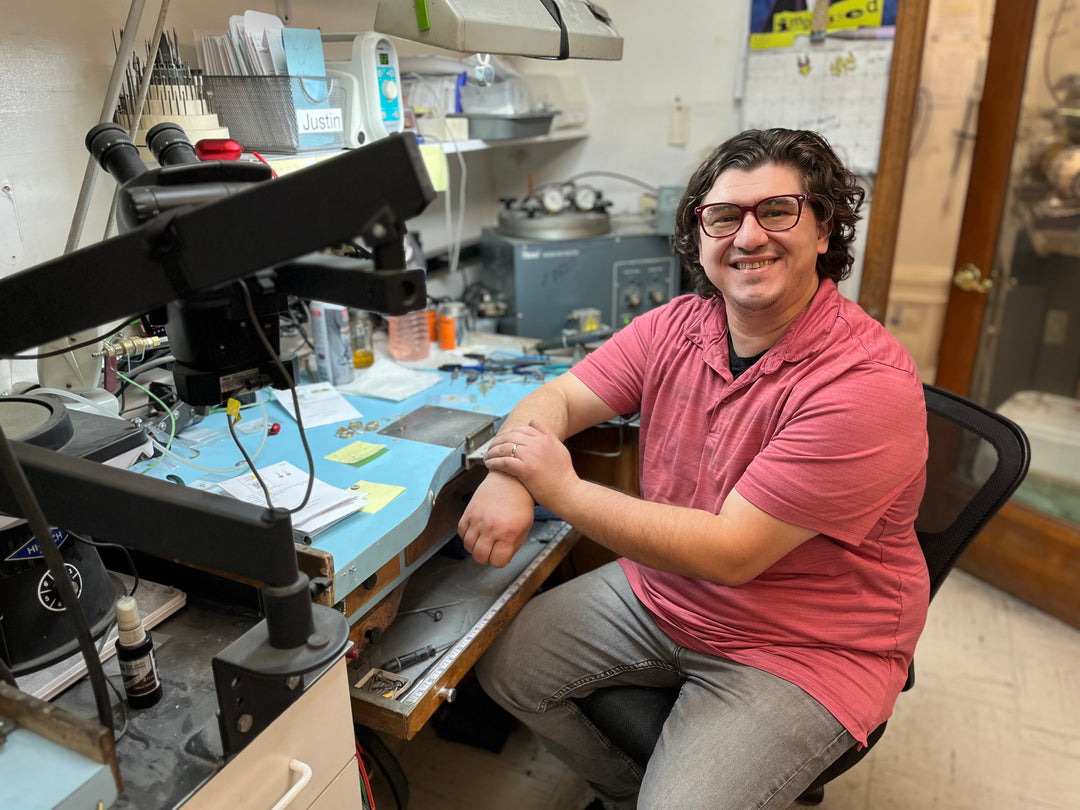 Poetic
Justin 🖋
Having started in 2021 as a jeweler, Justin still has to find his jewelry niche. Nevertheless, he rises to the occasion with every opportunity he has to learn and improve. A master jeweler in the making.
Specialties: Repairs, Waxes, & Casting